Services
We offer Acu Therapy, Herbal Medicine, Therapeutic Bodywork, Medical Qigong, and Nutritional & Lifestyle Support for patients with acute and chronic health issues, and for those who want to achieve greater levels of health and wellness.  
Health Coaching is available as additional support for patients who want to make profound and difficult changes in their health and lifestyle.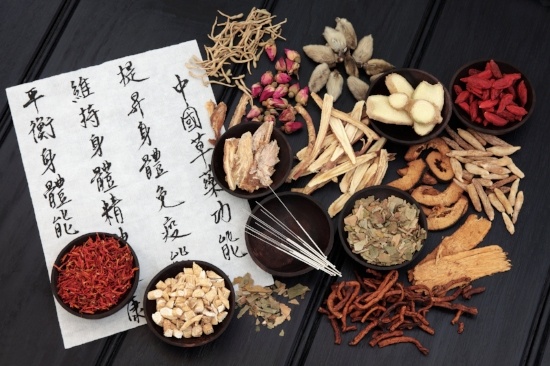 All-Inclusive Fees!
Whereas some clinics have additional cost for each treatment modality (e.g., cupping, moxa, topical liniments), our private-pay treatment fees are all-inclusive.  We want to help you feel better as quickly as possible!
(Notes: Herbal prescriptions require an additional fee.)
NEW PATIENT / INITIAL VISIT
We ask new patients to complete health history and treatment consent forms before arriving to the initial appointment.
Initial visits typically involve a review of medical and health history, current prescriptions, symptoms, issues and ailments, and discussion of what we want to achieve together. We then look at signs and symptoms that can help us understand the root cause of the issues. This may include inspection and/or physical palpation of your pulse, tongue, face, ears, abdomen and other areas of concern.
Depending on the complexity of your condition and available time, you may not receive a treatment on this first visit.
Initial visits usually take between 60-90 minutes.
Fee for Payment at Time of Service: $180

Click here to learn more about treatments and your initial visit…
GENERAL APPOINTMENTS / RETURN VISITS
Subsequent visits involve a brief check-in on current symptoms, issues, and ailments, health plan progress, and a treatment session which may involve acu therapy, therapeutic bodywork, and discussions about nutritional and lifestyle adjustments.
These appointments are also used for in-depth Health Coaching conversations.
These visits usually take 45-60 minutes.
Fee for Payment at Time of Service: $95
Packages: 10 treatments for $825; 
5 treatments for $425
HERBAL PRESCRIPTIONS
Herbal medicine may also be prescribed with an additional fee of $15 to $80, depending on the size and complexity of the prescription.
EXTENDED VISITS
Extended visits usually involve combinations of therapeutic bodywork, medical qigong, and acu therapy, but may also be used for in-depth coaching and discussions.
These visits usually take 75-90 minutes.
Fee at Time of Service: $150
INTEGRATIVE COSMETIC ACUPUNCTURE
Each treatment includes:
Full-body acupuncture to treat underlying health factors
Facial and scalp acupuncture to address specific areas
Topical serum to enhance skin health.
Initial Treatment: $255
Follow-Up Treatment: $225
10 Treatment Cosmetic Package: $250 Off
Read more about Integrative Cosmetic Acupuncture…
Accepted Payment Types
We accept Cash, Check, Venmo, Square Cash, and most Credit Cards (Visa, MasterCard, American Express, Discover)
Health Savings Account (HSA) and Flexible Spending Account (FSA) cards are also accepted!
We do not currently accept insurance coverage.
Frequently Asked Questions
How many treatments are necessary to resolve a condition?
The number of treatments you need depends on the complexity of your illness, whether it is a chronic or recent condition, and the condition of your general health.
Chronic conditions which have developed over many years will not usually be remedied over night.  The rule-of-thumb is to expect one month of treatment for every year you've had the condition.
The usual recommendation is to get an initial series of six to ten treatments which will show how quickly your body changes with treatments.
Read about how to get great results with acupuncture treatments…
Are acu therapy treatments covered by insurance?
Many insurance companies cover acupuncture.  They are catching on to the financial benefits of keeping patients healthy with low cost, highly effective therapies like Asian medicine instead of paying the high cost of drugs, surgery, and other invasive, potentially dangerous, and expensive tests and therapies.  Check with your insurance company to see if they cover acupuncture.
Acupuncture is covered by California workers compensation insurance.  Most automobile policies which include medical payments also cover acupuncture.  We can provide you with an invoice (called a super bill) to give to your insurance company for reimbursement.
Do you bill insurance as an in-network provider?
No, we are not currently setup as in-network insurance providers, and we do not bill insurance directly.  We can provide you with a "super bill" that you can submit to your insurance company for reimbursement.
Why are Herbal Prescriptions not all-Inclusive, and combined treatments more expensive?
Some combined treatments take more hands-on time than a single treatment.  For example, additional time is needed to provide in-depth bodywork and acu therapy in a single treatment session. 
Herbal prescriptions require additional diagnostic evaluation, treatment planning, and management.  Frequently, the creation of personalized herbal formulas are also necessary and helpful.  The additional cost is simply for the additional time and expertise.
What is Integrative Cosmetic Acupuncture?
Integrative Cosmetic Acupuncture addresses specific cosmetic issues in a subtle, noticeable, natural way, and can be used preventatively at any age. It works with the body to regulate energy, resolve underlying health issues that contribute to the appearance of aging, and helps you to embody more of your authentic self – true beauty from the inside out!
Read more about Integrative Cosmetic Acupuncture…
Why should I try acu therapy?
Acu therapy provides drug-free pain relief and can be effective in the treatment many acute and chronic ailments.  It addresses the underlying cause of the condition as well as the symptoms, and effectively treats the body, mind, and emotions which are deeply interconnected.
Acu therapy focuses not only on ailments, but also disease prevention, health maintenance, and a deep sense of well-being. Jeff L.
"I started on a mission to improve my hypertension, high cholesterol, and blood sugar levels through diet, lifestyle, and weight loss.  Dan was a very important resource!  He actively supported my efforts, providing encouragement and practical ideas to supplement my research.  Dan helped me to stay balanced in my approach, be kind to myself, and have reasonable expectations and timelines.  The herbal formulas he prescribed were helpful with no side effects (unlike the prescriptions I was taking).  I've lost 30 pounds, my lab results are all within normal ranges again, and I feel great!"
Our Location
@Kelsey Lowitz Integrative Health
4110 Redwood Rd. #102
Oakland, CA 94619