Conditions We Treat
Asian medicine effectively treats a wide variety of acute and chronic conditions, and symptoms. A sample list is below…
Don't see the issue that is bothering you? It's likely that we can help.  Contact us with questions, or come see us!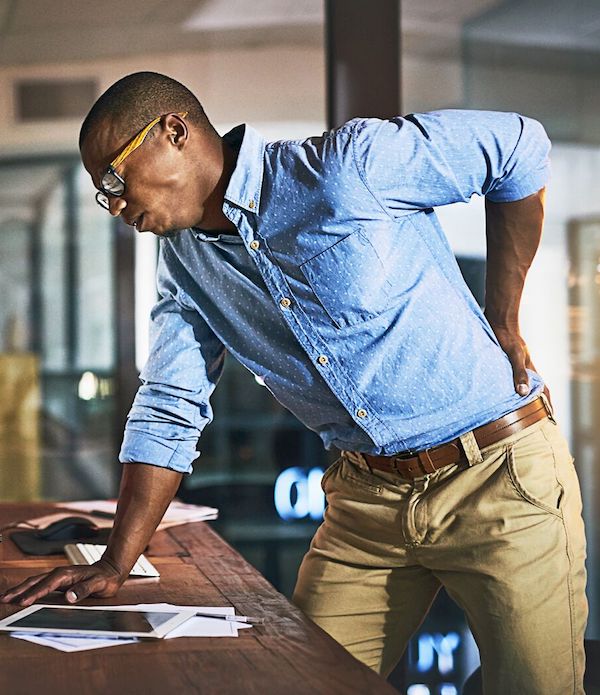 MUSCULOSKELETAL ACHES & PAINS
Back, Neck, Shoulders, Wrists, Hips, Knees, Ankles
Arthritis
Tendonitis, Carpal Tunnel Syndrome
Rotator Cuff Injuries
Acute Sprains
Headaches & Migraines
Post-Operative Pain
Sciatica
TMJ
Fibromyalgia
Multiple Sclerosis
Sports Injuries
Car Accidents
WOMEN'S HEALTH
PMS
Irregular Menstruation
Menstrual Pain & Discomfort
Menopausal Symptoms
Menstrual Bleeding Disorders
Low Energy
Endometriosis
Ovarian Cysts
Infertility
Morning Sickness
MEN'S HEALTH
Prostatitis
Erectile Dysfunction
Premature Ejaculation
Low Energy / Libido
Sexual Performance & Health
MENTAL / EMOTIONAL ISSUES
Addiction
Anxiety
ADHD
Depression
Insomnia
Nervousness
Stress
Trauma
DIGESTIVE ISSUES
Abdominal Pain
Constipation
Diarrhea
Crohn's Disease
Irritable Bowel Syndrome (IBS)
Heartburn
Indigestion
Gallstones
RESPIRATORY DISORDERS
Colds & Flu
Allergies
Cough
Bronchitis
Sinusitis
Asthma
Shortness of Breath
SKIN CONDITIONS
Acne
Eczema
Psoriasis
Rashes
MEDICAL SUPPORT
Chronic Illness Management
Smoking Cessation
Prescription Drug Side Effects
Pre-Surgical Prep
Post-Surgical Healing
OTHER ISSUES
Fatigue / Lethargy
Hypertension
Cardiovascular Disease
PREVENTATIVE CARE
Preventing Illness Before Symptoms Manifest
Immune Support
Strengthening Bones, Tendons, & Ligaments (Sports/Activity)
Balancing Mind & Body
Building Radiant Wellness
Aging & Lifecycle Support
Facilitating Spiritual Connection
Frequently Asked Questions
Can Asian medicine really treat all of these types of conditions?
Yes! Asian medicine recognizes that all diseases are manifestations of deeper, underlying health issues and systemic imbalances.  Its strength comes not only in treating specific diseases in an individualized manner, but also in its power to detect systemic imbalances before they become diseases.
The World Health Organization has found significant Western research corroborating Asian medicine's efficacy.  Their list is by no means exhaustive, and continues to grow as additional research is completed.
Do I have to choose between Asian medicine and other forms of health care?
No! Asian medicine is very compatible with other forms of healthcare.  It greatly enhances the effectiveness of other therapies, and reduces unwanted side effects from various drugs, including chemotherapy.  Often, the best results come from incorporating more than one type of therapy.
Please inform your practitioner of any other health care systems and/or medications you are currently using so that you can receive the maximum benefits from all of them.
How does a practitioner of Asian medicine know what is causing my illness?
Licensed practitioners of Asian medicine use a complex system of differential diagnosis to identify the root cause(s) of illness and "dis-ease".  This includes questions about your health history, current subjective experience, and objective observations of your body (e.g., tongue, pulse, complexion, and hands-on palpation).  Biomedical test results can also be used with integrative medical practitioners.
The gathered information will indicate one or more patterns of disruption which can then be corrected through treatment.
How long will I need to be treated?
As with every other aspect of Asian medicine, it depends on the person and their unique situation.
Generally, for rapid onset and acute conditions, you can expect results fairly quickly.  For example, herbal medicines can work very quickly for colds and flus, taking effect within hours.
For chronic conditions or conditions that are larger in scope, like cholesterol, elevated glucose levels, weight management, or hair growth, it can take months to see significant results, and you will likely need a longer course of treatment before you achieve lasting results.
It is important to keep your practitioner informed of any changes in your condition so they can modify your treatment and prescriptions accordingly.
Do I need to believe in acupuncture for it to work?
No. Acupuncture is a physical treatment modality that has direct physiological effects on the body.  Your belief is no more relevant to the efficacy of acupuncture treatments than it is for physical therapy, surgery, or Western pharmaceuticals.
Treating the Person, Not the Disease
There is a profound difference between how Western and Asian medicine approach healthcare, which is why there is a synergistic benefit when they are used together!
Traditionally, Western medicine diagnoses and treats the disease.  Pharmaceuticals are often created to specifically target a pathogen, or introduce a specific chemical compound for a specific reason, and surgery is performed to fix a specific issue or defect.  The emphasis is on fixing "broken" mechanical and chemical processes.
Asian medicine supports the body's natural functions, fortifying its innate abilities and processes.  Diagnosis and treatment considers how to rectify the "environment" in which the body operates, and how to clear constraints so the body can freely do the incredibly complex, synergistic, inter-dependent, natural functions that we humans do not yet fully understand.
Two very different ways of seeing and approaching disease, illness, and health.  Both are valid and useful, and best used in synergistic cooperation. Maria R.
"My menopausal hot flashes, headaches, and menstrual pain have almost completely disappeared – I'm surprised and grateful that the treatments are so effective for me!" Aidan W.
"Ever since I started using Dan's herbal liniments for sports training, my joints are not as sore after working out, and minor tweaks and injuries heal quickly."
Our Location
@Kelsey Lowitz Integrative Health
4110 Redwood Rd. #102
Oakland, CA 94619