New Patient Information
Onboarding process, treatment details, and more.
Appointment Policy
(Cancellation, No Show, & Late Arrival)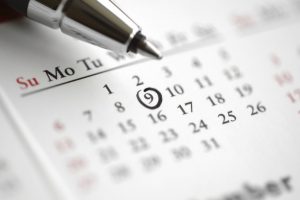 If you are unable to keep your appointment and must reschedule or cancel, we require

24 hours notice

. The more notice you can provide, the better.

We may not have adequate treatment time if you arrive more than 10 minutes past your appointment start time, and will consider the appointment a last-minute cancellation.

Please note

, if you fail to cancel or reschedule an appointment within 24 hours, miss an appointment, or arrive more than 10 minutes past your scheduled appointment start time, we will need to charge the full price of your scheduled appointment.
We encourage our clients to adhere closely to scheduled appointments for the consideration of other clients, as we may have turned away clients who desired your appointment time.  Your appointment time is reserved specifically for you.  We understand that sometimes unexpected events occur, and your cooperation with our appointment policy is greatly appreciated.
Summary
(Read below for more details…)
Please arrive 15 minutes early to your first appointment so you can complete paperwork – unless you printed and completed it at home prior.

It is best to wear loose clothing that allows you to roll your sleeves up to your elbows, and pants up to your knees

.
Please eat a little something before your appointment.
We ask quite a few questions to understand your issues and ailments, and we'll want to know which issues are most important to you.

Exams may include light palpation (touch), looking at your tongue & complexion, and taking your pulse.

Do the needles hurt?  Not really, as they are very thin.

Appointments usually last about 45 to 60 minutes, and results are cumulative, so we don't want to wait too long between appointments.
General Info Regarding Appointments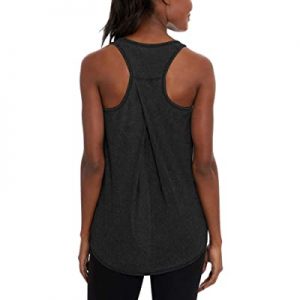 Please wear loose clothing where you can roll your sleeves up to your elbows, and pants up to your knees

.  Some treatment areas are located on the chest, torso, and back, which may require moderate exposure.  You will be covered during your treatments to maintain modesty and comfort.
Avoid coming to your appointment with an empty or overfull stomach.  It's best to have something to eat within an hour or two of your appointment.
Note: Acupuncture is contraindicated for patients under the influence of alcohol or recreational drugs.  It is also best to avoid or minimize caffeine for 24 hours prior to your appointment.
Bring your personal calendar with you so we can schedule future appointments.  Scheduling appointments well in advance ensures that you receive the days and times that work best for you.
The First Appointment
The first appointment involves completion of the new patient forms, a discussion of health history and concerns, and examinations.
If possible, please download, print, and complete the new patient forms prior to arriving for your first appointment.
Otherwise, please arrive 15 minutes early to complete your new patient forms.
The initial appointment is dedicated to a comprehensive intake and examination.  This typically involves in-depth questions and discussion because most ailments arise for multiple reasons.  There are often many causes for one symptom and many symptoms from one cause.
We want to identify and work on both the symptoms and the root cause.  We also want to identify your health concerns and priorities.
Please bring a list of current supplements, prescription medications, and any relevant medical documents or lab work.
During the exam we will ask to look at your tongue, which is a microsystem of the body.  It indicates the general condition of the body internally and is evaluated on movement, color, moisture, size, and coating.
We will also evaluate your pulse in a way that is different from Western medicine.  This too is a microsystem of the body, indicating how individual organ systems are functioning and impacting your physical, mental and emotional states.
Physical and visual examination of your ears, abdomen, and affected areas of your body may also be appropriate, depending on your conditions.  We will assess tenderness, pain, swelling or bruising, and differences in temperature.
These examinations allow us to accurately diagnose your condition, identify root causes, determine strengths and weaknesses, and create a sound treatment strategy.  We can also create a personalized, comprehensive health management plan if appropriate
Most patients receive a treatment during their first appointment. 
We may not have enough time remaining for a treatment after the initial exams are completed, depending on your condition.  Some cases require more time and consideration than others.
Subsequent appointments usually last 60 to 90 minutes.
Subsequent Appointments
HEALTH MANAGEMENT PLAN REVIEW
Personalized health management plans are very helpful in addressing complex health issues that have not responded to previous healthcare strategies and approaches.  
When a Plan is created, an in-depth review and discussion of the plan helps us to form a clear path forward.
Plans typically include treatment options and frequency, nutritional and lifestyle recommendations, herbal remedies, and referrals to other health practitioners if needed.
We typically have a quick check-in regarding previous treatments, signs of progress, and current symptoms that we need to address.
Examination of the tongue, pulse, abdomen, ears, and affected areas of your body will provide important information to guide our treatment.
Subsequent appointments usually last 45 to 60 minutes.
Treatment Expectations
The practice of Asian medicine can vary significantly between practitioners, as there are multiple ways to apply Asian medical concepts and modalities.
ACUPUNCTURE
You may feel a quick prick with needle insertion, followed by a feeling of slight numbness, heaviness, or waves of sensation in your body.  Or you may feel nothing at all.
Needles will typically be left in place for 15 to 45 minutes while you rest peacefully.
We may leave the room to allow you to rest, returning periodically to gently stimulate the needles and check on your wellbeing.
Please tell us immediately should you feel any significant discomfort.
The full effects and benefits from treatment may take 1 to 3 days to fully manifetst.
Patients often report immediate relief and positive changes, including imporoved appetite, better sleep, decreased pain, and more capacity to handle stress.
Minor adverse effects can occur as part of your body's healing process, depending on your unique conditions.  This can be discussed during your treatment session.
Be kind to yourself and your body after receiving a treatment.
Drink adequate water, refrain from engaging in any strenuous activity for at least 4 hours, eat well, breathe deeply, and rest.
Treatment effects are cumulative.  It's best to receive regular treatments according to the recommended treatment plan.
Schedule appointments in advance to ensure that you receive the days and times that work best for you.
Remember that your response to treatment depends on your unique differences and health factors, including:
Your current conditions and severity
The acute or chronic nature of your condition
Your general state of health
Your underlying nutritional and lifestyle habits
Most people notice positive changes withing the first 3 to 5 treatments, some with the first treatment or while still laying on the treatment table.

Some people need more treatments before seeing significant improvement.  Chronic and complex conditions tend to take longer, and require more treatments before seeing significant, lasting changes.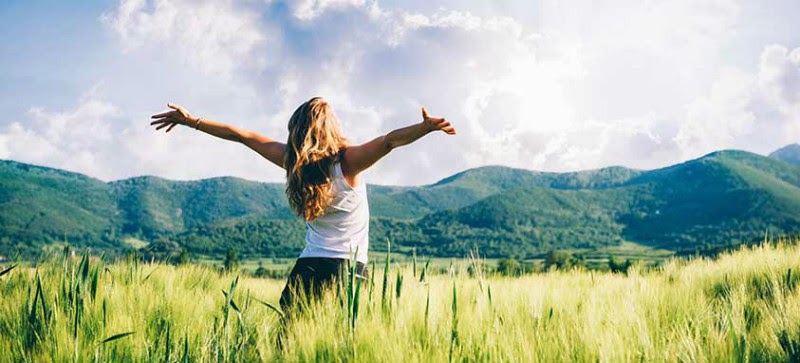 Our Location
@Kelsey Lowitz Integrative Health
4110 Redwood Rd. #102
Oakland, CA 94619